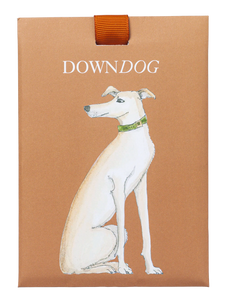 Designed especially (and rather obviously ) for dog lovers. Roadscents spent ages researching this one. It took a long time to find a scent that overcame the pong of wet Vizsla and old Westie! Finally, they settled on an intoxicating mix of thyme, patchouli and cedarwood!  How cute is this?
Remove from packaging and hang over your rear view mirror. The fragrance should linger for 4-6 weeks. If you don't own a car hang it in your wardrobe, your hallway or put it in your sock drawer – it's great for that too.
Made in the United Kingdom
Back in Stock Soon - Pre-Order Now for May Delivery!