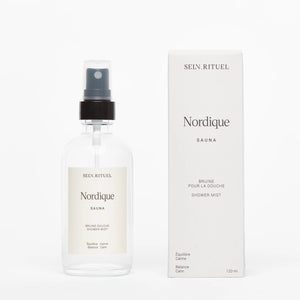 Recreate a spa experience at home with this shower mist that blends notes of lavender and eucalyptus to your shower's steam.
Spray the mist 3 to 4 times directly below the hot water stream and take deep breaths
Designed and handmade in Montreal
120 ml (4 oz.) 
SELV RITUEL is a Montreal company founded by stylist and photographer Sarah Laroche. She draws inspiration from the "slow life" movement to create high-quality bath products and contributes in her own way to the well-being of our planet by only using 100% vegan ingredients.
120 ml