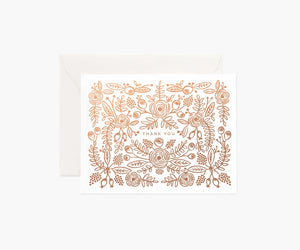 This thoughtful thank-you card offers a beautiful way to show your appreciation. A blank interior lets your handwritten note take centre stage.
5.5" L × 4.25" W
Natural white cover paper
Printed in full colour and foil stamped
Rose gold foil
Soft white envelope
Blank interior
Made in USA
Available as a single card or a boxed set of 8!